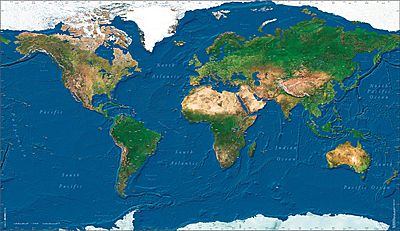 High-resolution satellite image in photo quality
laminated print, 88 x 150 cm (35 x 89 inch)
with over 500 ICAO codes
The fascinating view of our Earth from the Astronaut's eye. The Pilots World Satellite Wall Map. High-resolution satellite imagery in a photo quality, laminated print, 88cm x 150cm. The specialty for Pilots lies in the exact placement of over 550 airports and their ICAO codes.
19.95 EUR incl. VAT + p&h / Order now